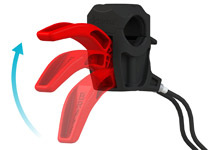 Hand Break
The Model 8.0 uses an over center type hand brake to operate the dual cable brake system.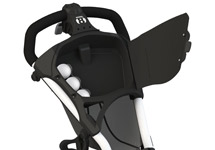 Oversized Console with Magnetic and Strap Closure
The huge console lid locks with magnets during play and locks with a durable strap during transport or storage.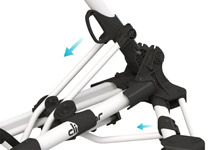 V-Slide to Close™
The all new patented frame on the Model 8.0 is unique with the only four wheel folding design on the market. No lawnmower front axles here.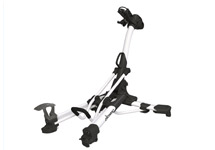 Patented Frame
We have tested a lot of golf carts at Clicgear in the last 10 years. None have tested as strong and durable as this one.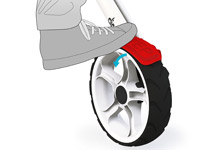 Patented Foot Step
This little feature makes folding a breeze. The step holds the cart in place while you fold or unfold the cart. It looks cool too.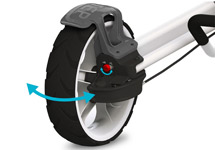 Dual Front Wheel Adjustment
We are so impressed with this little feature. Finally a four wheel cart that can be made to go straight with the turn of a single screw.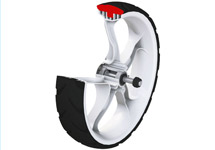 Ultralight Wheel
Designed with a goal of reducing the amount of materials required to build them as the main goal, without a loss of strength, these wheels are still strong and mould balanced. So no wobbles!